---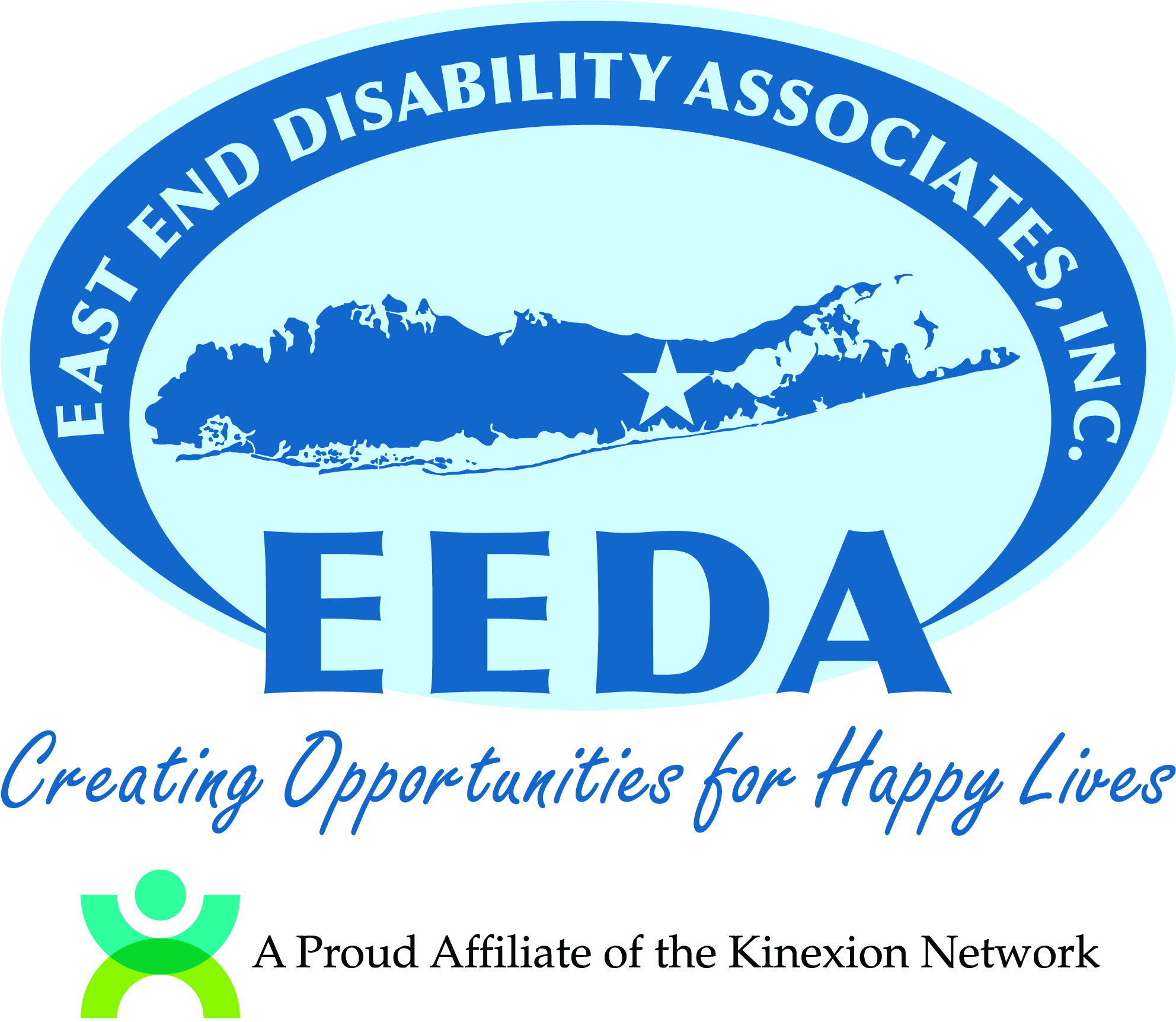 East End Disability Associates (EEDA) began in 1993 as a grassroots agency organized by parents who were active advocates for their children with intellectual and developmental disabilities and believed that every child has the right to fully participate in their community and access quality education, medical, habilitation, and recreational services. Today, EEDA provides supports and services in both certified and non-certified housing, day habilitation with/without walls, mobile crisis, overnight respite, family support, and self-directed services to 800 individuals with intellectual and developmental disabilities across Long Island.
EEDA continues to advocate for a world where individuals with disabilities have full and equal access to services, are appreciated and respected in their communities, and are supported by a highly trained, diverse, and well compensated workforce where all members are valued by society.
Date Founded: 1993
President & CEO: Walter W. Stockton
Executive Director: Lisa Meyer-Fertal
Administrative Office Location & Contact: 107 Roanoke Ave, Riverhead, NY 11901
Tel: 631.369.7345
Email: info@eed-a.org
Programs:
EEDA's Self-Directed services enable people with I/DD to develop a customized plan with their circle of support that is specific to their individual needs and interests. EEDA provides support brokerage and fiscal intermediary services that fund and support people in the development and implementation of a budget and the billing and payment of approved goods and services, fiscal accounting and reporting, Medicaid and corporate compliance, and general administrative supports.
EEDA's Residential Program supports people in Ten beautiful homes in Suffolk County that encourage family involvement and balance opportunities for independence with individualized support that helps people live healthy lifestyles and lead lives of distinction in their community. Our Residential Program celebrates the individuality of each person, and we strive to employ and train staff to treat the people we support and their families with dignity, respect, compassion, and empathy.
EEDA's Day Programs with/without Walls support people of varying ages and abilities across three sites by fostering individual choice through a variety of daily activities, including self-advocacy, computer training, navigating public transportation, budgeting and money skills, life safety and life skills, horticulture, visual arts, animal care, dance, music appreciation, community involvement, volunteerism, health and fitness, recreation, and socialization. Our Creative Arts Program enables participants who are passionate about the creative and performing arts to receive instruction in acting, creative writing, voice, music, dance, yoga, fitness, improvisation, art, choir, music theory, poetry, film review, script writing, Shakespeare, and spoken word performance.
EEDA's Overnight Respite Program helps families who care for a loved one with an I/DD relieve the stress and strain of caretaking by allowing them to schedule Overnight Respite for children aged eight and up and adults who live with their family in Suffolk or Nassau County. Overnight Respite focuses on providing a safe and fun recreational experience for participants to make the house a special place people want to stay, which makes it easy for families to feel comfortable scheduling Overnight Respite for their loved one.
The Adult Socialization Program provides a social environment for participants to foster new and maintain old friendships while participating in new activities and sharing interests with peers. A wide variety of recreation and leisure activities are planned and scheduled on a rotating basis, including instructional cooking, karaoke, arts and crafts, computer training, comedy, fitness, a variety of one-on-one and group games (i.e. Bingo, Monopoly, Wii, Uno, Nintendo, Family Feud, Basketball, Kickball), community outings, movies, and hobbies.
Available twenty-four hours a day, seven days a week, EEDA's Mobile Crisis team assists families in Suffolk and Nassau who care for a loved one with I/DD by meeting with the family in their home to develop a plan that addresses the crisis. A crisis is an individualized need that varies from family to family and situations can be as serious as the illness or death of a caregiver, support during medical appointments, or help with behavioral challenges.
This program allows individuals living in non-certified settings, either independently or with their families, to receive support in their home and community by developing a plan with their circle of support that outlines their goals, which trained staff work with them to accomplish. This service is intended to supplement the natural supports from an individual's family and community, and is not meant to be the sole source of support and/or oversight.
EEDA supports people through an OPWDD housing subsidy that helps people pay their monthly rent or mortgage, certain utilities, and other expenses. This service supports people who want to pursue a more independent living environment as a result of personal growth and development.
EEDA understands that the service delivery system can be difficult to navigate. Through our Family Support Services contract, we are able to offer families opportunities to learn from the experts in our field through a variety of workshops, informational seminars, and advocacy events.
Number of People Supported: 800 People
Number of Employees: 758 Employees
Operating Budget: $39,000,000
Oversight & Funding Agencies: OPWDD (Office for People with Developmental Disabilities)
EEDA's Contacts & Locations
Visit EEDA today!
East End Disability Associates, Inc. [EEDA]

107 Roanoke Ave, Riverhead, NY 11901

631.369.7345

info@eed-a.org

Open Monday - Friday

9:00AM - 5:00PM
Check out EEDA's Social Media:
| | | |
| --- | --- | --- |
| Career Opportunities | Donate to EEDA | Advocacy |
| Do you have the desire to make a difference? EEDA can help make it happen. Apply today! | Your donation helps EEDA to create opportunities for happy lives! | Join EEDA and help further I/DD awareness & secure the rights of every citizen. |
Highlighted News:
Check back soon!